Staying active is essential for our well-being
Training with interactive music makes a lot of fun
The inmu rewards you with music when you hand it from person to person. When you push it over a table or give it a shake new elements in the music appears. This adds a new aspect to group actives.
Improving motor skills
An inmu is handy and easy to use for exercises that improve skills needed for daily life actions. For example skills to dress, to eat or brush your teeth.
A mobile tool
With an inmu you can do exercises wherever you are. In a chair, at the table, on the floor, in bed etc. You can use it standing, sitting or when laying down. It is light and robust. Dropping it on the floor is not a problem.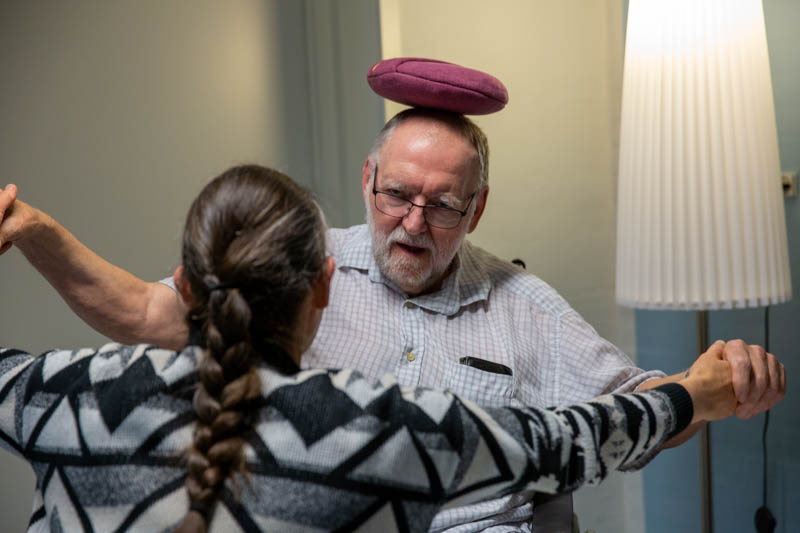 Also people with dementia can learn new skills
Learning new motor skills or maintaining skills is possible also if you cannot remember things that happened just minutes back. Your body remembers movements and sensory impressions. This is called muscle memory.
Daily training makes the difference
It is more important to do short exercises every day than long sessions now and then. With an inmu it is easy to motivate yourself to do daily training. The beautiful design and shape makes it appealing to use it. You don't even have to turn it on. It is always ready – you just need to touch it.
Training with a therapist
As a therapist you can use inmus in one-to-one sessions. Try using two inmuRELAX – one for you and one for the user. Training with the music and vibration is motivating. You can do all types of activities and training: attention training, mobility training, focus training and cognitive training.
Doing activities with an inmu will make the user feel safe and comfortable  with the inmu. This can be greatly beneficial in daily care. See care and nursing.
"With the inmu placed somewhere on the body, the motivation to get movement in that body part is awakened. It is an exercise in being present for both users and staff."
Training in a group
Music connect people. Even more if you are playing music together. With an inmu you get exactly this feeling – also if you don't have the cognitive or physical ability to play an instrument. With inmu you can create music together that always sounds good.
With inmuDANCE it is like having a band in the room that improvises together with your movements. In a group each user can have his/her own inmuRELAX. Moving them together creates music that adds up to a pleasant relaxing soundscape.
Working with inmus in a group can be lot of fun. It can inspire to many activities. From mindfulness to dancing and singing.
Using the mirror effect
Using inmus in a group is an excellent way to introduce inmus and get everyone familiar with it. Often some users can be a bit hesitating to reach out for an inmu. It is an unknown device that needs some time to get used to. Start approaching the most eager person in a group or the persons with whom you have the best contact. You will often experience that everyone shortly after want to have the inmu their hands. In phycology this is called the mirror effect.
Group activities? Try with a set of inmuRELAX
You can have multiple inmuRELAX in the same room. The music is designed to make one big soundscape if you have more than one inmuRELAX togher. With many inmuRELAX the room is filled with a warm, relaxing atmosphere.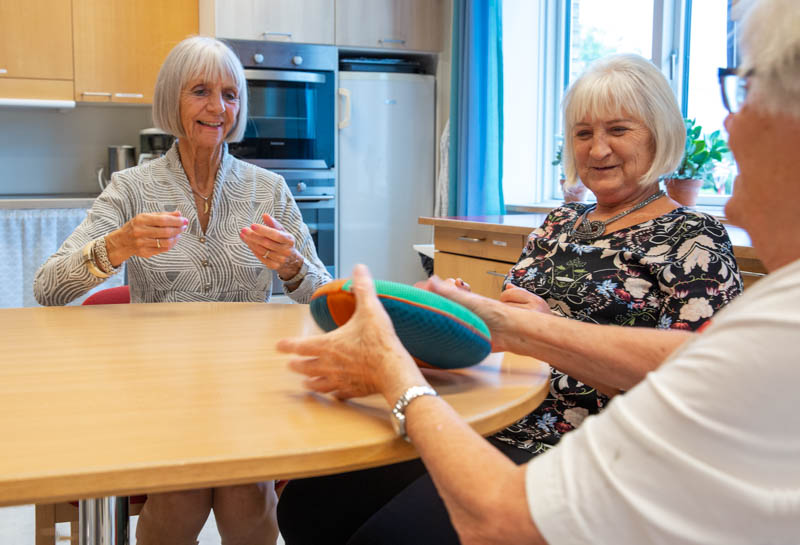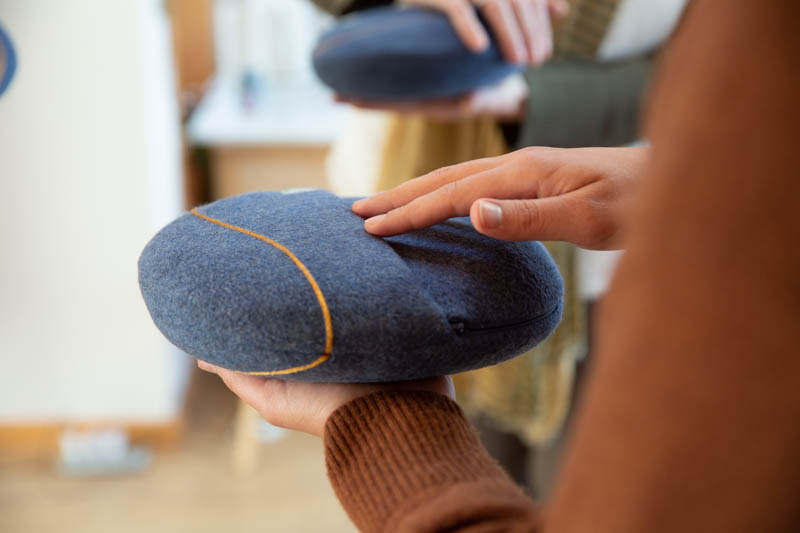 Examples of exercises you can do with an inmu:
Balance: Place inmu on the table – push and pull it back and forth – use the whole body.
Communication: Pass the inmu from person to person while getting eye contact and ask a simple question.
Attention: Listen to the music with closed eyes while passing from person to person – "where is the inmu?"
Movement: Throw the inmu from person to person in a circle while following the music/rhythm.
Coordination: Push an inmu over a table with one hand to the person in front of you. Receive it with the other hand.
See how the inmu is used in practice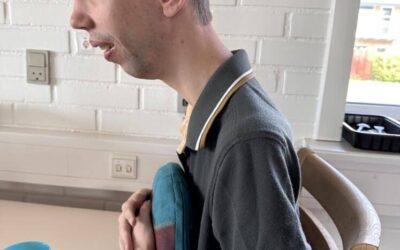 Kasper is an active man who has autism and a rare muscle disease that causes him to tire quickly. He has no language...
read more