Knud suffers from Alzheimers. He is using inmuRELAX and inmuDANCE to maintain his motor skills.
Even though it is difficult to remember things, his body and hands are still able to learn new movements. And his body can remember them (called muscle memory). Also long time after.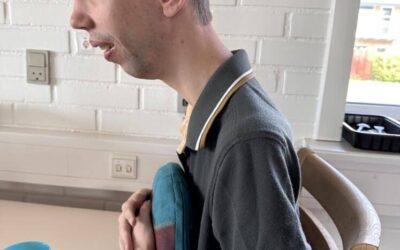 Kasper is an active man who has autism and a rare muscle disease that causes him to tire quickly. He has no language...
read more