The inmu is unique
It combines music, tactile elements, and movement in a soft interactive cushion that stimulates multiple senses. With the inmu we wanted to create a high quality tool that gives peace of mind through its beautiful design and sophisticated sensor technology. An ideal tool for sensory stimulation and music therapy. 
The name inmu stands for 'interactive music'.
Simplicity
Just touch the inmu and the music will start. Put it aside and it will stop again after a short while. No confusing buttons, remote controls, or apps are needed.
We wanted to create an electronic tool that enables you to play enchanting music without any prior experience. An inclusive tool that weak and cognitively challenged people can use without any difficulties.
Design
The award-winning design is made to fit anyone's hands or body. Small tactile elements were made to be explored, and the pocket or elastic belt that also makes it easy to handle the inmu.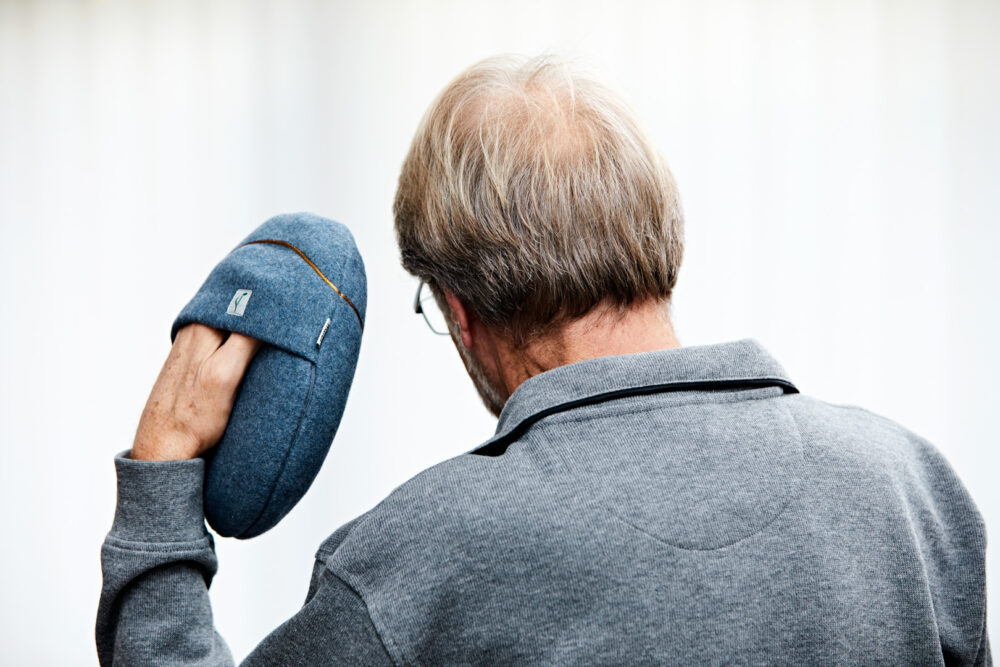 Made for every day use
The inmu is made of high quality material and can withstand being dropped on the floor or even being stepped on.
Hygienic
The cover can easily be removed and washed. The inmu core is water repellant and both core and cover can be wiped with a disinfectant tissue.
Long-lasting battery
The inmu is always ready to interact with you. The rechargeable battery inside the inmu lasts 2-3 weeks at normal use before a recharge is needed.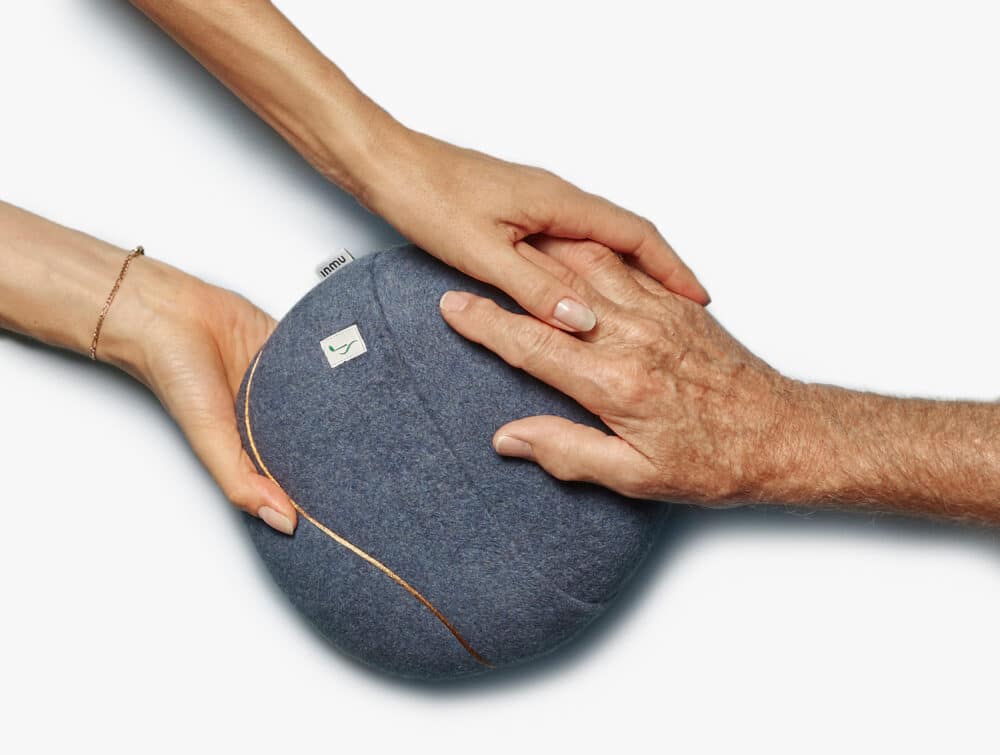 Music that follows your movements
The music universe is unique. Its the first sensory stimulation tool to use interactive music. It is composed as you hold the inmu in your hands. Through advanced software and sensor technology, a computer inside the inmu transforms your touch and movements into stimulating music.
Vibrations to feel the music
Soft vibrations stimulate your body and make you feel comfortable. The vibrations follow the music, your touch and movements.
.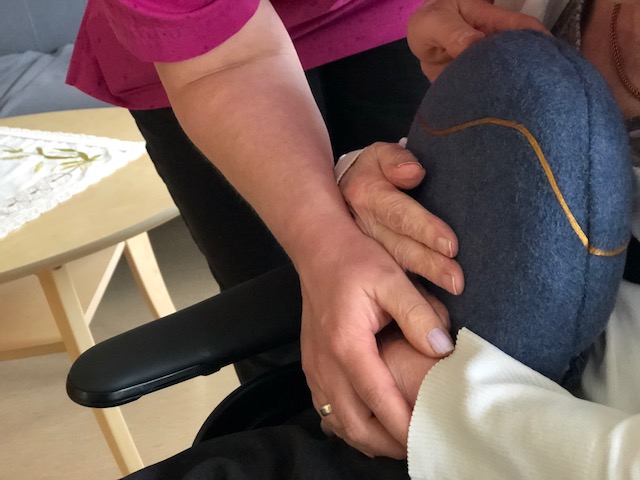 Our senses are essential for us to feel alive, when meeting with others and …