School teacher: "All school children should have an inmu"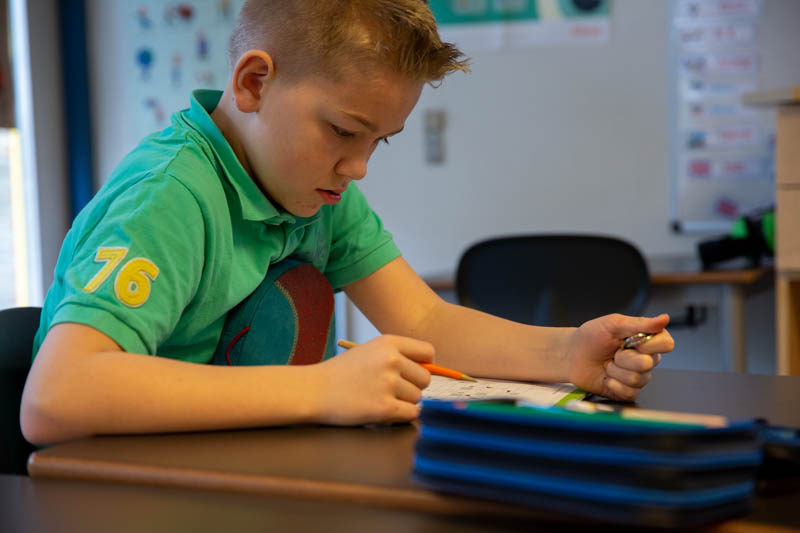 Feeling calm in body and mind
A school can be a noisy place. Especially if you easily get overstimulated. With an inmu you can shield yourself from the surroundings. The music and vibrations create the feeling of being in your own world. Like a child said: "I forget everything around me so I can do my tasks easily."
Use and feel your body
Neuroscience has proven the importance of connecting body and brain. Many children with neuropsychological diagnoses have challenges feeling their body. This often result in restlessness.
If you stimulate multiple senses, children can learn new things a lot faster. For example using your limbs while learning spelling or mathematics will greatly improve learning.
A "handy helper" in a challenging school day
Being a teacher you have many tasks. Often you cannot be there for all the children when they need it. An inmu can be a tool that can help calm down in situations where for example a child is feeling sad or confused.
Teacher: "We want to limit use of iPads"
Many schools and children are benefitting from screens and tablets in daily school life. For some children these however can be problematic as they tend to increase their arousal level. An inmu can be an arousal regulating alternative that stimulates multiple senses.
"It makes me forget my OCD. It takes my thoughts to dreamland. It makes me fell calm"
Non stigmatising
With a diagnose often follows the feeling of being different. An inmu is designed to be a beautiful object that every one wants to have, yet also to be neutral enough to enable the user to bring it along… anywhere where it's needed. Many schools have experienced that an inmu becomes the class mascot – they all love it.
Being focused
Fiddling or fumbling with something can help to stay focused and improve the learning speed. This is new neuropedagogical knowledge. Feeling the tactile details on the surface of the inmu and experiencing the vibrations that comes with your touch, have a fantastic effect on the ability to stay focused and to be concentrated. 
Many diagnoses
In school very often children with a variety of diagnoses has to be dealt with. An inmu can be a tool for many different needs. The variety of inmu models offers a choice for everyone.
An inmu easily becomes the child's best friend. It can be used differently by each child. It provides important sensory stimulation that will help it to cope with challenges and being focused and calm.
More about inmus in schools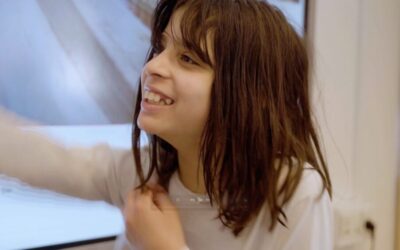 Ariana is an autistic child without any language. Her school (Fensmarkskole in Copenhagen, Denmark) is introducing...
read more