A musical friend in everyday life with autism
A reliable point of reference in everyday life
Do you have autism or relatives with autism? Then you probably know that even fairly ordinary tasks like going to school and working can sometimes be a big challenge. The inmu helps to monitor and creates a safe sound space.
The inmu is available in two versions:
inmuRELAX – Peace and tranquility
The soft tones and vibrations have a relaxing and soothing effect on the body and provide a sense of closeness and safety. The pocket makes it easy to hold – and gives a feeling of comfort.
inmuDANCE – Rhythm and movement
inmuDANCE encourages movement and joy with a rhythmic musical universe inspired by the energetic bossa nova of the 1960s. The music develops and intensifies with the level of movement. An elastic waistband makes it easy to hold. The many colours and textures of the cover are exciting to touch and examine.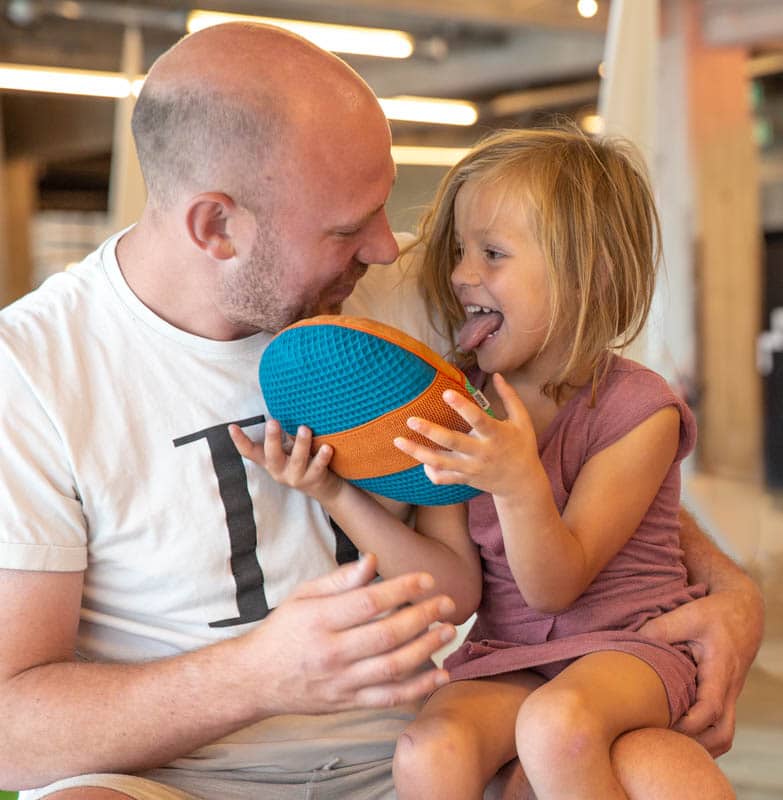 "After our son got inmuRELAX, he sleeps without problems. This has never happe- ned since he was born 10 years ago."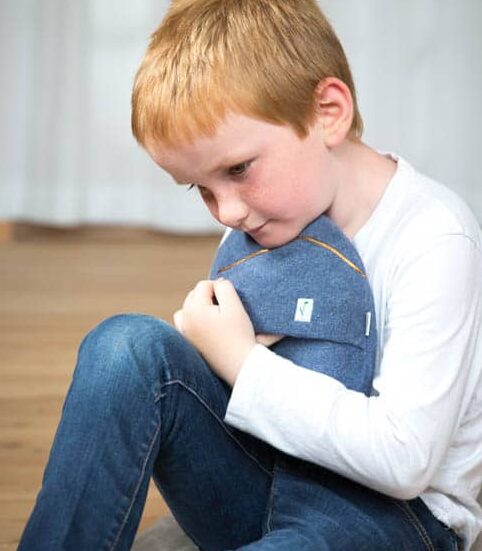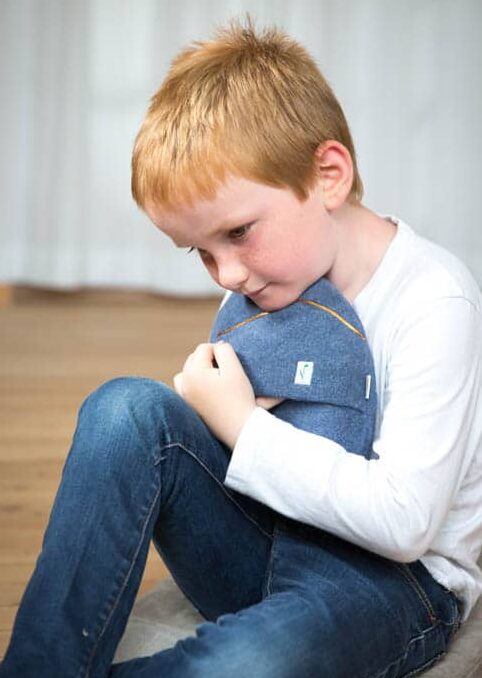 "inmuRELAX helps him regulate his level of arousal at home and in the kindergarten. It makes him relax and fall asleep easier in the evening."
Sensory stimulation and balance in the level of arousal
Sensory stimulation and interaction increase the quality of life. inmu offers an interactive musical universe influenced by your touch and movement. Combined with the textile cover and vibrations, it creates a unique sensory experience. The sensory cushion can be used when you are alone, but can also be used as a cosy link for conviviality.
Advanced technology in flexible packaging
inmuRELAX has no cumbersome buttons, settings or updates – so it can be used by anyone. The music starts when the cushion is touched and slowly calms down when the cushion is stationary.
Maja finds peace and comfort with inmuRELAX
Maja is multi handicapped child. She is born with a brain injury and autism. She struggles with sounds – for example from cars. inmuRELAX creates a safe space and helps her to find peace and comfort.
Find out how the inmu offers safety and joy in everyday life with autism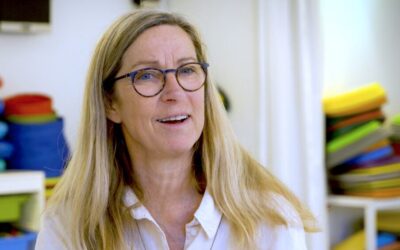 Physiotherapist Hannah Harboe has good experience of using the inmu sensory cushion in her daily work as an...
read more