Mindfulness with music in your hands
Do you find meditation difficult?
Our brain needs a small break several times a day to stay healthy. This we often forget and it can be difficult to find space and time to relax. Getting into a meditative state can be challenging.
With an inmu you have an object that help you focus. The meditative music in inmuRELAX helps you to get into a mindful state. Your brain will love the relaxing music. Your hands will enjoy touching the beautiful soft object. And your body will enjoy and sense the feeling of vibrations spreading into your body.
No phone, screens or apps needed.
For many people a phone is linked to something disturbing and can even give bad associations. A lot of research shows a connection between intensive use of smartphones, screens and servere stress conditions.
An inmuRELAX doesn't require internet connection or an app. Its organic
shape and nature brings you into another world. Nothing about it will associate to modern technology – although it actually is very advanced AI technology.
Stress has become an epidemic
Unfortunately modern life leads to stressful situations. Allowing yourself 10-15 minutes every day to relax and disconnect from the outside world will help you prevent stress.
inmu helps you to be aware of your breathing
Awareness of how you move your body and how you use your breathing is an efficient tools to cope with stress. Moving together with an inmu and focusing on the music and the breathing, makes it easier to feel your body, relax and divert from intrusive thoughts.
Music is medicine for the brain
Numerous studies have shown that music can make our brain relax. They also prove how important music is for our mental health. Some studies have shown that the effect of music is larger if you are creating the music yourself (singing or playing an instrument) instead of just passively listning to recorded music. With the interactive music of an inmu you get the feeling of being part of the music creation.
Alone or in a group
You can do mindfulness with an inmu when you take a break from work or at your desk at work. But you can also do group mindfulness sessions where each participant has an inmuRELAX. Having many inmuRELAX in the same room makes a fantastic ambient soundscape – like the voices in a choir.
At home or at work
Doing mindfulness with inmuRELAX at work can be a great way to calm down. It is easy and motivating to grab an inmu and do some simple exercises, when you are taking a break or in-between two tasks. Try setting up fixed time every day where you do 15 min mindfulness together with your colleagues. Appoint one to be the instructor and lead the session. You can also use the instruction videos from inmuACADEMY.
Do you want to learn more or become an inmu mindfulness instructor?
inmuACADEMY is offering courses in using the inmu for mindfulness. Through courses you can also become an inmu mindfulness instructor.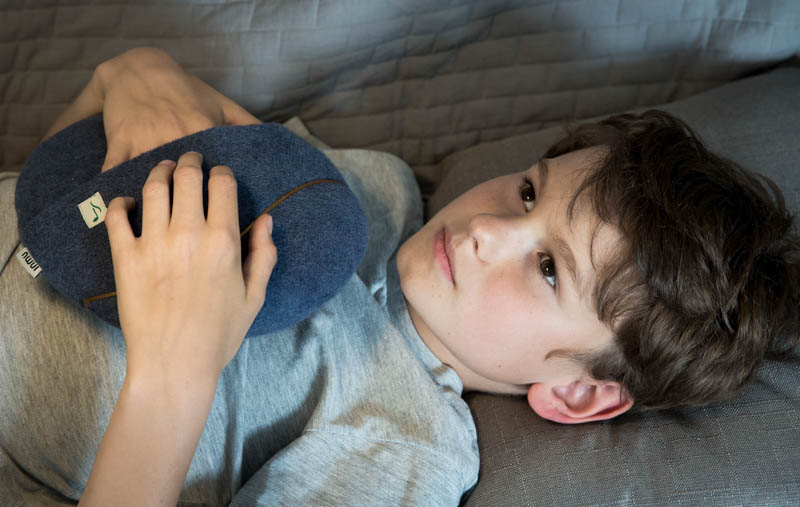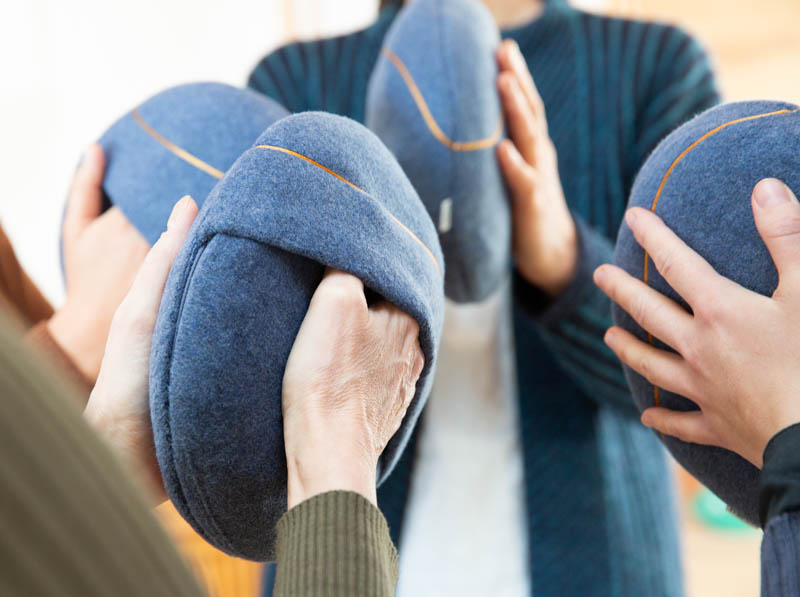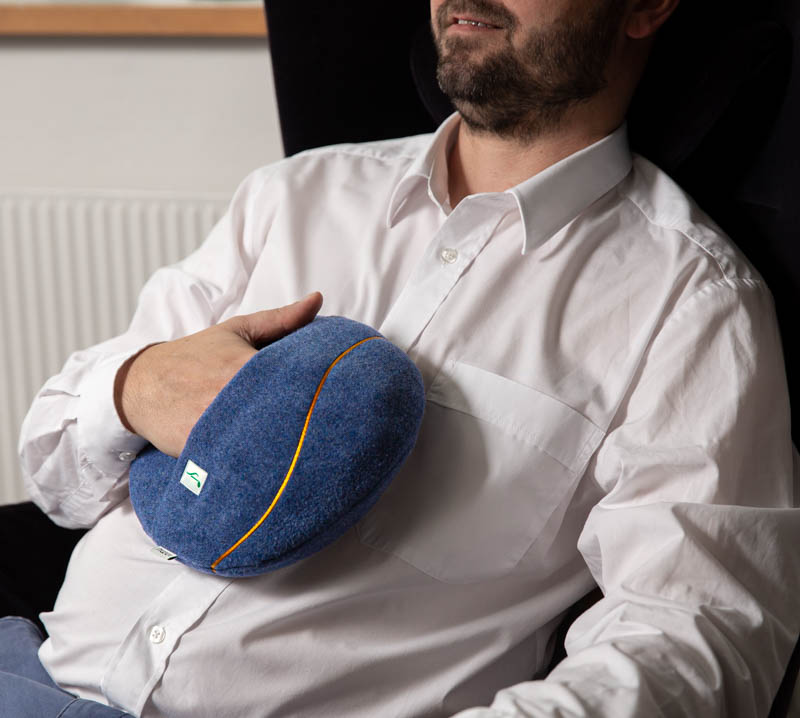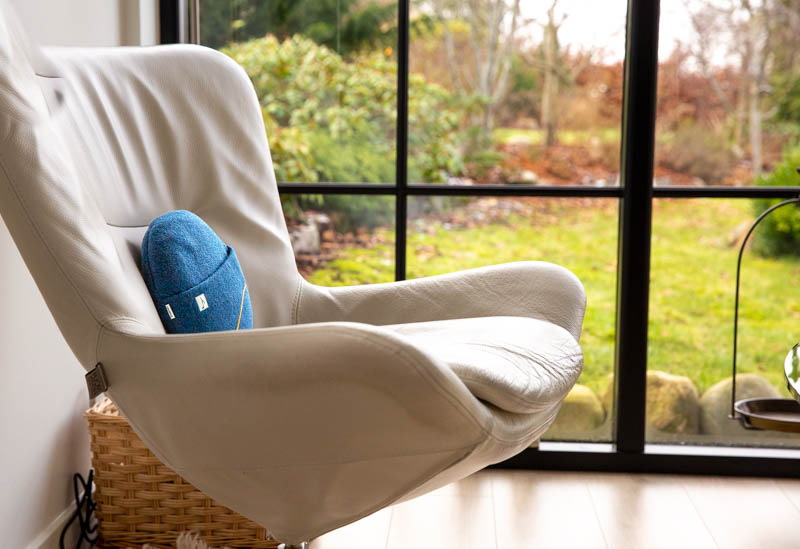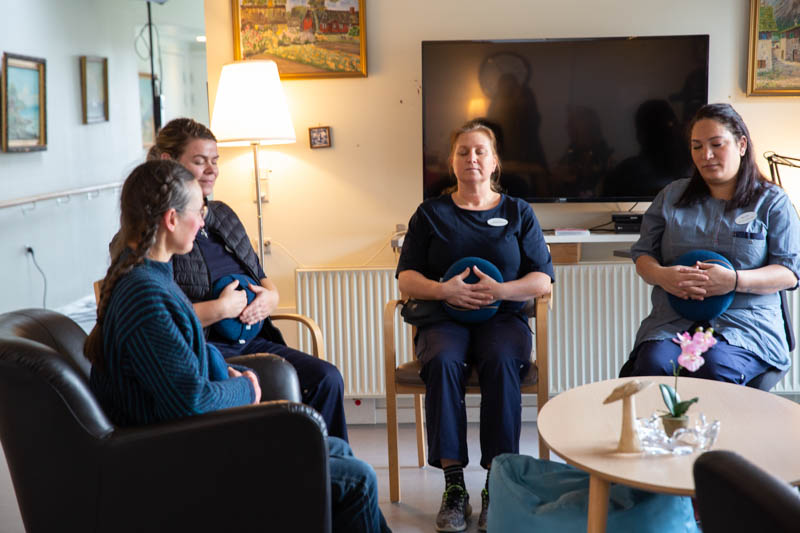 Example: Mindfulness with an inmu
There are a lot of different mindfulness excersices you can do with inmuRELAX. For example
Place the inmu on your body

Focus on how you are breathing 
Place the inmu on the flat hands in front of you
Focus on the music and keep on breathing
Move the inmu slowly up and down
Let your breathing follow your movements
End the session by placing the inmu on your body again. 
More stories about using inmu for mindfulness and stress treatment
Kristine is very visually impaired and has several other diagnoses. Her arousal level is often high. Therefore, she...
read more