Olena is a Ukrainian psychologist and PhD candidate who helps Ukrainian refugees at refugee centers in Budapest. She uses inmuRELAX in her work to provide peace and security.
She works with mindfulness sessions in groups where she instructs. All is combined with focus on breath. She have also let some refugees have an inmuRELAX to use by themself (for sleeping). Her results are absolutely amazing. Here are a few testimonials from participants:
"It's easier to relax when you can focus on the music"

"It is a magic cushion"

"My thoughts was all over the place before the sessions. After I was at peace" (teenage girl)

"My mind became more clear – lighter"

"Hugging the inmu made me feel relaxed. I got into at lot better mood"

"I saw many flowers, sea and as if I was floating over it. I also saw that the war ends"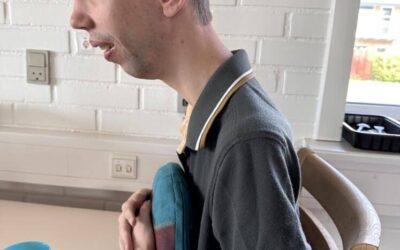 Kasper is an active man who has autism and a rare muscle disease that causes him to tire quickly. He has no language...
read more