inmuRELAX reduces dental anxiety
Something comforting to have in your hands
The inmuRELAX sensory cushion can help create peace and comfort for patients who are agitated, nervous or suffering from dental anxiety. Soothing music and gentle vibrations flow from the cushion when it is touched and hugged. This distracts thoughts from the unpleasant things that happen in the mouth and it becomes easier to adapt to the situation.
Suitable for patients with special needs
Children and adults with physical or mental disabilities can more easily calm down and be distracted with inmuRELAX in their hands. For example it can often be difficult to treat people with dementia. inmuRELAX can help to provide the time needed for treatment.
Easy to use
inmuRELAX can be used when and where you need it. The pocket on the front is pleasant and makes it easy to hold, even for people with psychic problems.
Robust
inmuRELAX is designed with robustness in mind. It is made of durable materials and can withstand bumps, e.g. if it falls to the ground.
Hygiene
For inmuRELAX, a smooth PU coating is available and can be sprayed with 70-85% alcohol. It can also be easily removed and washed at up to 95 degrees. The PU coating protects the inmuRELAX from splashes and makes the inmuRELAX usable in all treatment situations.
"It really calms me down with the music – that I can simply lie down and relax while the music plays and the pillow vibrates. It is very comforting." 
Advanced technology in a flexible packaging
The soft surface stores advanced sensor technology: the music starts when the cushion is touched and slowly calms down when it lies still. The music universe is specially composed for inmuRELAX and therefore requires no updates or applications.
How to use inmuRELAX to calm the patient during treatment:
Let the patient put the immu on his/her stomach with a hand in its pocket.
The music starts automatically when it is touched.
The music follows the patient's movements and touch.
The patient feels the vibrations and the soothing music diverts attention from the discomfort.
The patient can be encouraged to breathe slowly and concentrate on the music, vibrations and gentle shape.
The music automatically fades out when the patient releases the immu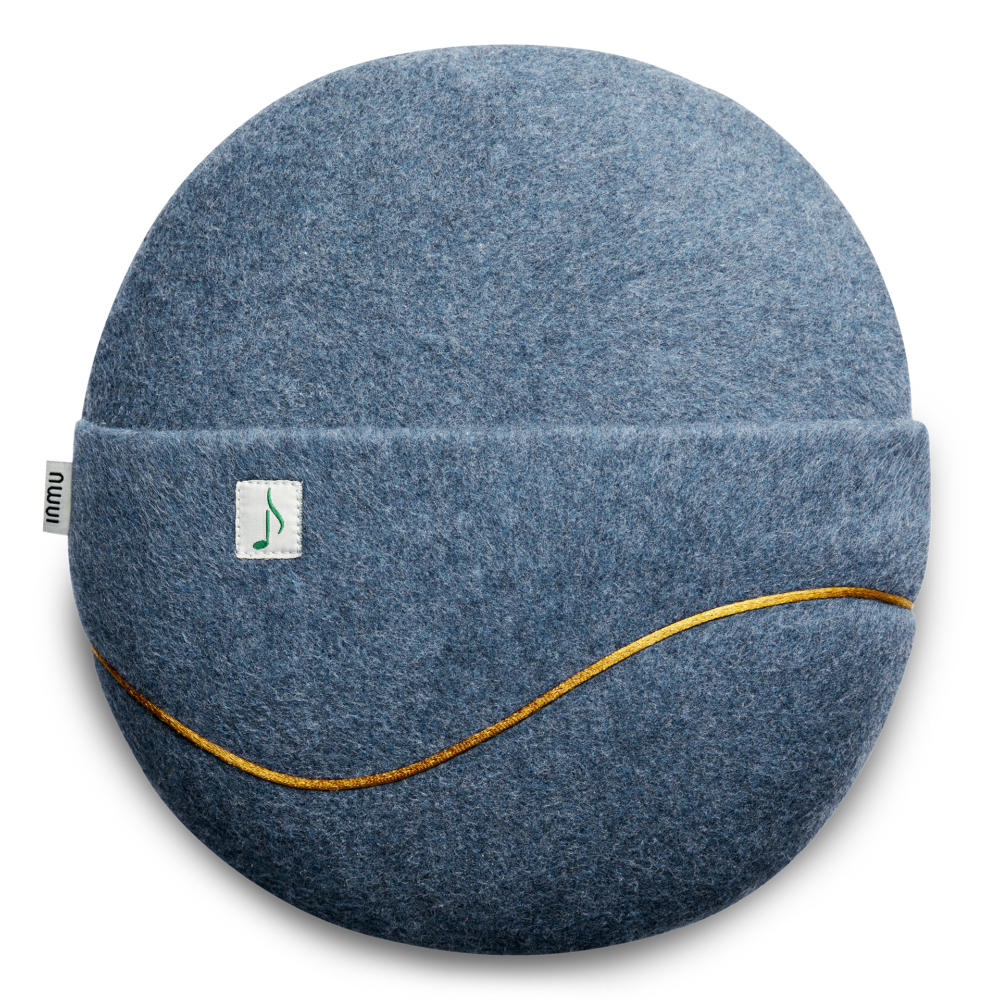 Clinics tells about their experiences with inmuRELAX…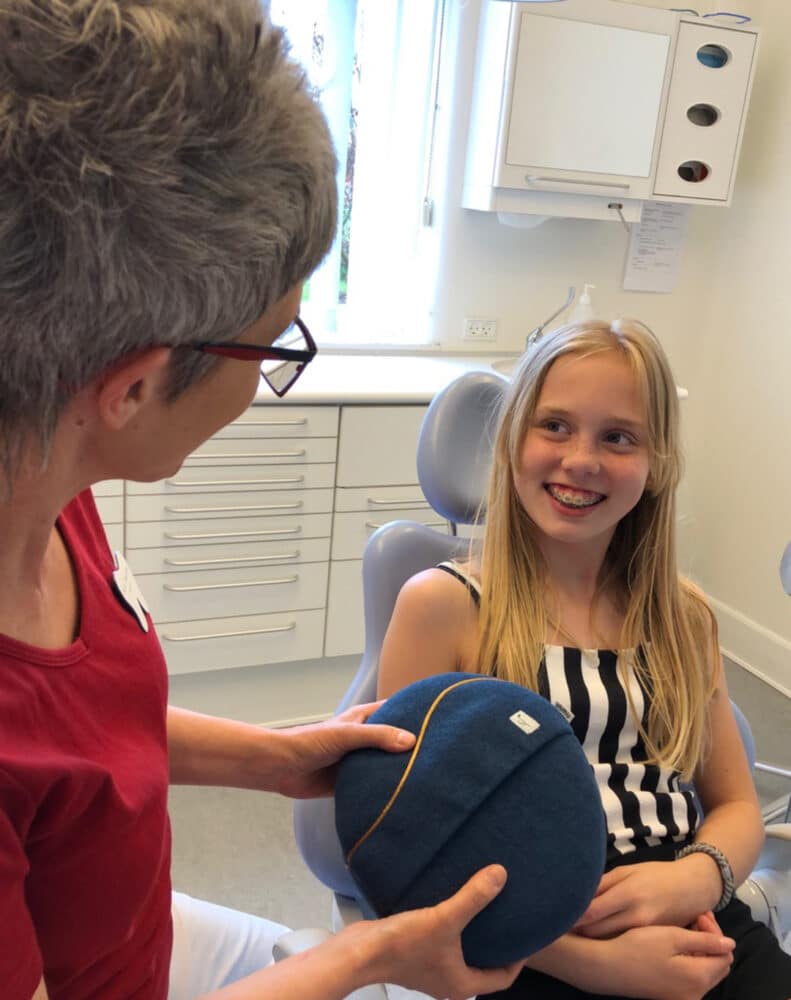 "There is a calmness and a full consciousness that descends upon the space. Both on the patient and us. So, it's a win-win situation for all of us." 

"I give them inmuRELAX when they are lying in the chair. First of all, I wipe my hands with a disinfectant wipe. I put inmuRELAX on their belly and help them put their hand in its pocket."
"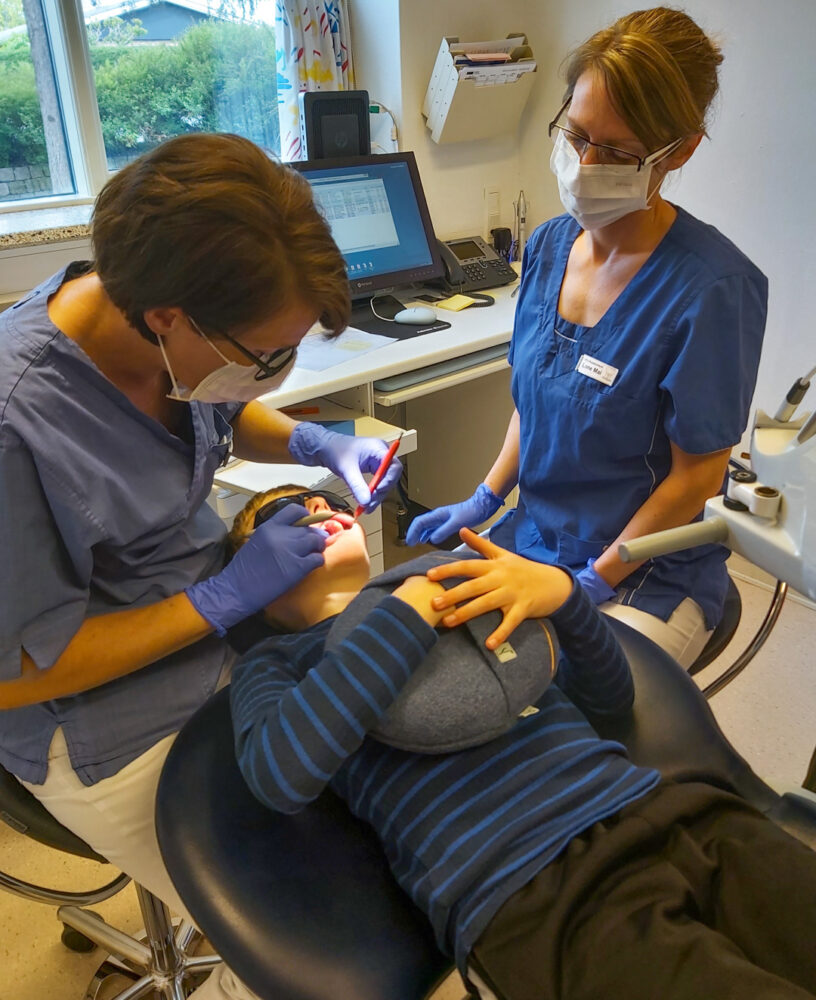 See more about how inmuRELAX can help with dental anxiety 
Sara was afraid of going to the dentist, but ever since her dentist began offering her the inmuRELAX sensory cushion,...
read more