inmu er skabt af parret Anders Hansen og Toni Marquard. Interessen for forbedring af livskvalitet kom fra en personlig oplevelse med demens i den nærmeste familie. Sammen med komponist Asger Steenholdt, designer Emilie Wiehe, og deres hold af ingeniører, lancerede de inmu i efteråret 2017. Siden har inmu forbedret livskvaliteten for mange brugere i hele verden.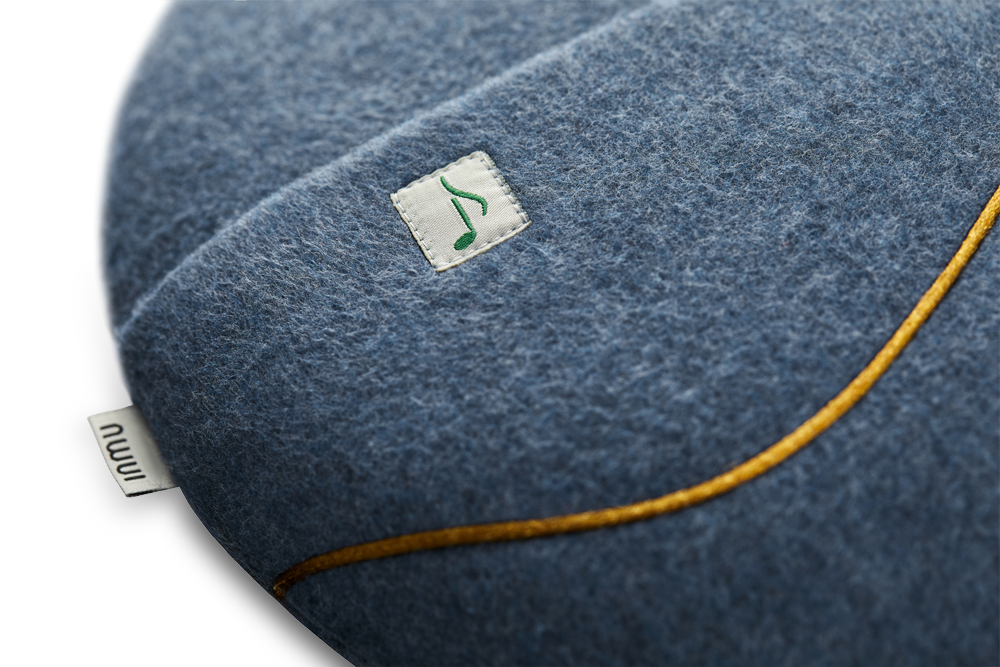 Being able to improve quality of life for people who need it most overwhelms me every day. We have done our best to make a beautiful and yet sophisticated tool that uses state-of-the-art technology to provide the possibility for everybody to feel and interact with a unique music universe.
An idea can come to you, and you just know that this is "something"! This idea, combined with personal experiences with dementia—my mother—and my own lifelong physical problems, became a journey into helping other people find calmness and develop their opportunities.
Toni Marquard
In the development of the inmu we focused on the functionality, but equally it has been about making a beautiful and sensual product that stands out from other welfare technological solutions. In this way it is not only a tool but becomes an object that appeals to our senses and feelings.
Jeg er inspireret af naturen når jeg laver musik til inmu'en.