"We really want to give our residents a good life with a high quality of life," says Gabriela Andersen, manager at Tandsberg Plejecenter – a danish nursing home. She talks about the experience of getting smiles and sensations with inmuRELAX and inmuDANCE.
It is important to feel yourself and your body when suffering from dementia.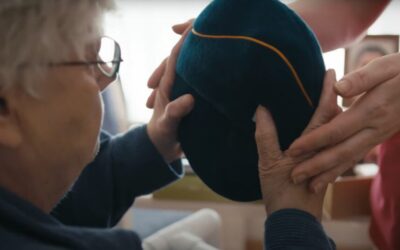 A study by Pflegepraxiszentrum (PPZ) Nürnberg show big effect from inmuRELAX in care: more calm and peaceful patients...
read more